Silkgin
AN ENCHANTING JOURNEY ALONG THE SILK ROAD
As we pass alongside juniper bushes we seek out a shady spot to sit for a while under a mulberry tree bursting full with juicy mulberries. As we lie under the mulberry tree, we realise that the plump and juicy body of the mulberry has a shine similar to that of the blackberry. With our eyes closed we detect a waft of rose and orange scents.
A brimstone butterfly flutters by – every flap of its wings bringing with it a hint of Vanilla. We refresh ourselves with a cool sip of ginger water with mint before continuing onward towards Ceylon where we hope to acquire cinnamon. We pass by bright fields of saffron – the sight of which one can never tire. Are we still missing something? Ah, yes of course, the pepper. We forgot the pepper in Vietnam.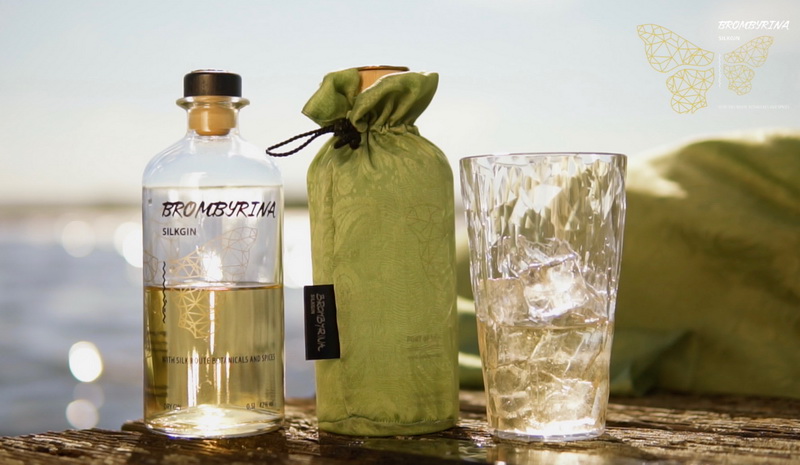 Silk Route Botanicals and Spices
QUALITY INGREDIENTS
We only use the finest quality botanicals, without exception. These lend our gin its delicate, warm and creative character. We fully devote ourselves with great patience and attention to detail to blending the individual components to create a fine composition that meets our high expectations of quality and invites the consumer on a journey rich in experiences.
Brombyrina is aprismatic taste experience, onewhere the unique juniper flavour is not overpowering. Silk cools in the summer and warms in the winter – as does the character of Brombyrina. It lends a summery breeze to the cold winter season, while on warm summer days it gives the feeling of being in an oasis surrounded by shady palm trees.
Mulberry - Saffron - Juniper - Lemon - Orange - Ceylon Cinnamon - Vietnam Pepper

MACERATION WITH TRADITION
HUBERTUS VALLENDAR DISTILLERY
After processing the various fine botanicals, the maceration process is started. During this process, close attention is given to the aromas of the individual raw ingredients as well as to the fermentation process as a whole. Distillation then takes place in a high-quality copper and stainless-steel distillation system.
The final distillate settles and is then rounded off by water filtered through silk. Hubertus Vallendar, an exceptional, excellent distiller who has won multiple awards, has a true understanding of his craft and we very much appreciate the work we do together.